10may5:30 pm- 7:30 pmDistinguished Speaker Series (VIP)Dr. Sara Gottfried – Younger
Event Details
5:30 p.m. – VIP Reception
6:00 p.m. – Lecture: Younger
The body is magnificent, but it doesn't come with a lifetime warranty or an operating manual. You're the result of millions of years of evolution, but many of the adaptations that helped your ancestors survive are now working overtime to accelerate the aging process. The assumption here is that we are our genes and therefore trapped by the past.
The good news is that your genetic code—the DNA sequence that is the biochemical basis of heredity—can play a minor role in the way you age.The scientific reality is that 90 percent of the signs of aging and disease are caused by lifestyle choices, not your genes. In other words, you have the capability to overcome and transform your genetic history and tendencies.
Dr. Gottfried discusses the five key factors outlined in her latest book, Younger, that lead to accelerated aging and addresses how to treat them in an accessible and highly practical 7-week protocol. Dr. Gottfried's program makes it possible to change the way you age, stay younger longer, and remain healthy and vibrant for all of your days.
7:00 p.m. – Q+A with Dr. Gottfried
---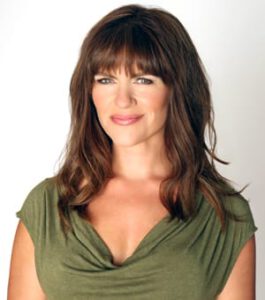 Dr. Sara Gottfried is a board-certified, Harvard/MIT/UCSF trained gynecologist and is also a wife, mom, sister, yoga teacher, but first and foremost a woman. She has helped hundreds of thousands of women rebalance their hormones and regain their birthright.
Dr. Gottfried is the author of the New York Times bestselling books The Hormone Cure: Reclaim Balance, Sleep and Sex Drive; Lose Weight; Feel Focused, Vital, and Energized Naturally with the Gottfried Protocol (2014), The Hormone Reset Diet: Heal Your Metabolism to Lose Up to 15 Pounds in 21 Days (2016), and Younger: A Breakthrough Program to Reset Your Genes, Reverse Aging, and Turn Back the Clock 10 Years (2017).

---
Includes a signed copy of Younger
VIP (l
imited availability) 

– $100

Includes an intimate meet-and-greet with Dr. Gottfried prior to her lecture, refreshments, and a signed copy of Younger

Proceeds from this event benefit Bauman College. Learn more about how you can support our mission to change the landscape of the food industry by bringing nutrition education to a wider audience.
Time
(Thursday) 5:30 pm - 7:30 pm
Location
Bauman College - Berkeley
1007 University Ave Berkeley CA 94710
Purchase Event Tickets
VIP